Control devices
At Masiste you will find the most advanced humidity control equipment on the market, which will allow effective and efficient product measurements. Hydro Control and Hydro View are configured as touch screen humidity control systems that allow configurations adapted to each customer and to each of their production systems.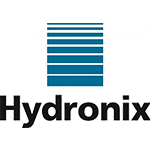 Hydro Control
Hydro-Control is a multi-language touch screen water control system. It is typically used in the concrete industry providing an easy method to control the mixing cycle to ensure the correct amount of water is added automatically in the shortest possible mixing time. Hydro-Control allows selection of water addition modes, automatic recipe selection and integration with new or existing control systems. Hydro-Control adds the correct amount of water to mixes, facilitating ideal moisture content batch after batch.
Hydro View V
Hydro View V is a touch screen for data display and calibration and configuration of Hydronix sensors via a simple interface. It can be used as a stand-alone unit to record sensor data or can be integrated into a control system with a 10.1-inch touch screen for local configuration and display, and features a built-in web server with a web API for device data requests. It provides flexibility for use with tablets and remote computers. More info here.