Industrial PLC software / Panel PC programming software for all industrial sectors
MASISTE SL has extensive experience in the development of programming applications at the highest industrial level. Our activity includes the implementation of industrial automation in sectors as varied as the agri-food and chemical industry, concrete, aggregate, mortar and asphalt batching plants, as well as the manufacture of any type of industrial machinery.
State-of-the-art programming and design tools
MASISTE, SL has teams that carry out their activity with state-of-the-art design and programming tools, adapting the most powerful programmable equipment to any existing production process in the field of industry.
Furthermore, our experience in the execution of automation systems in presses, palletisers, wrapping machines, packaging machines, dosing plants, pasteurising plants, cleaning stations, packaging machines, precision positioners, etc., is the best guarantee of efficiency in the operation of our programmable systems, guaranteeing the communication of all systems, through the main field buses and industrial communication networks, such as Profibus, Modbus, Ethernet, ProfiNet, Interbus, AS-i...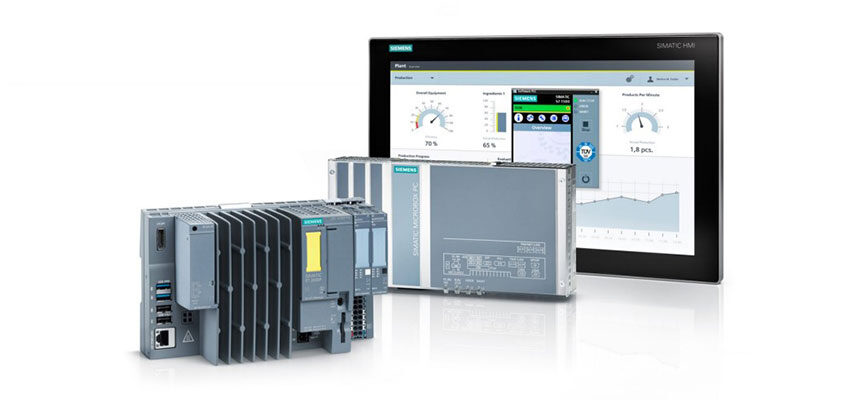 The execution of automatic applications, control programmes, PLC programmes and instrumentation are based on electronic control drives, control of dynamic and static weighing systems, supervision systems, process control regulation and system diagnostics by means of HMI systems adapted to the needs of the end customer. MASISTE develops high-level SCADA programming, can supervise, control and acquire all the data of the industrial process of the industrial plant, centralising them in one point or making them available to as many users as desired. The SCADA systems allow to know at any time and safely, in real time and from anywhere, the status of the machinery and systems in the entire plant.
MASISTE SL, develops the programming of process automation solutions using models and ranges of programmable controllers on the market: from the simplest programmable relays to the most complex PLC systems with all types of digital and analogue signals, intercommunicating with each other and with all types of programmable equipment of the leading brands on the market (SIEMENS, OMRON and SCHNEIDER, among others).